w
Welcome Friends!
Project Success of Eastern Bureau County began in 1996 as the result of a state-wide program initiated by Illinois' First Lady Brenda Edgar. It was her goal to create community programs that would involve families – children and parents working, playing and just being together. (Sadly only the Spring Valley and Decatur chapters continue today.)
Programs have changed with the times, but the mission remains the same – to offer activities to strengthen family units. Annually we participate in family-oriented programs such as Santa's Workshop, Stamp Out Hunger, Teen Showcase, Santa's On the Run and National Night Out
Hall Twp. Food Pantry is perhaps the most well-known program developed by the Project Success Board of Directors (pictured below). It is a Client-Choice pantry, meaning our clients "shop" with the help of volunteers who serve as personal shoppers. This enables them to select items they like and need, rather than being given a pre-packaged box of food.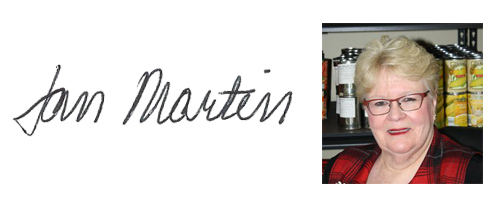 Project Success' dedicated Board of Directors
Executive Board:
Barb White, President

Cherry
1997

Jane Piccatto, Secretary

Rural Spring Valley
2014

Kathy Martin, Treasurer

Spring Valley
2012

Laurie Abrahams, Township Liaison

Seatonville
2014
Board members-at-large
Patti Cinotte

Spring Valley
2012

Janice Dalzot

Rural Spring Valley
2012

Amy Golightly

Peru
2013

Kim McKee

Peru
2001

Bev Kimble

DePue
2013

Michelle Zeko

Sheridan
2003

Troy Resetich

Spring Valley
2018

Joe Nagle

Spring Valley
2018

Molly Thrasher

Ladd
2018