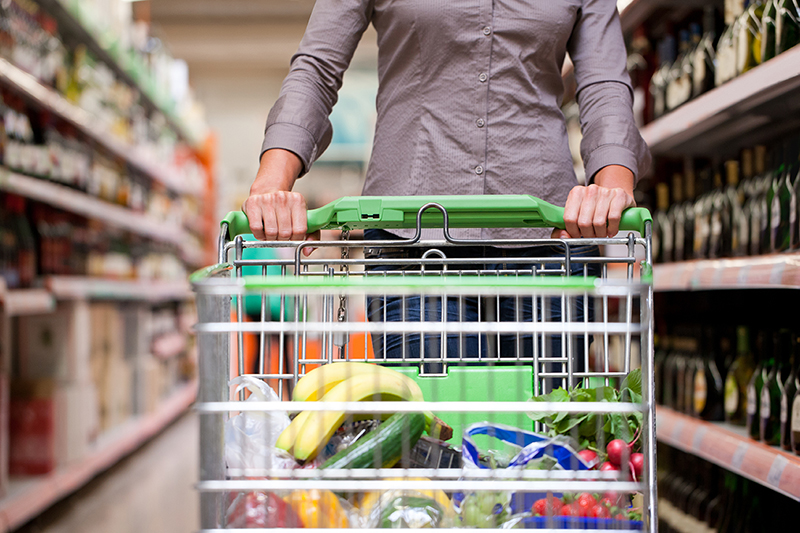 Hall Twp. Food Pantry is unique in our area, as we are a client-choice facility. This means that our clients get a choice of the foods available, and not merely a pre-packed box of groceries.
For those unfamiliar with how our Food Pantry operates, here is a step-by-step explanation.
Clients arrive at the Pantry and sign-in with the volunteer clerk, who pulls up the family record to make certain the client is eligible.
The clerk introduces the client to a Personal Shopper volunteer who has prepared a shopping cart for them - and then begins their shopping experience.
The volunteer has been schooled on product availability for the day and directs the client accordingly. For example, from this shelf you may select two different items. When the client has done so, the shopper removes them from the shelf and places them in the client's basket. This continues until all of the shelving units have been visited. Clients are questioned as to what sort of meat their family desires, and it is bagged and placed in the basket, if available.
Not only food is given, but in many instances, personal hygiene and household products are given, depending upon donations
The client proceeds to the warehouse and is given a variety of produce items and many times "specials of the day."
By the time the client leaves, their cart is overflowing.